I stamped all over the notebook with stamps from My Pink Stamper's More Faithful Sayings Stamp Set. To see more My Pink Stamper Stamps click
HERE.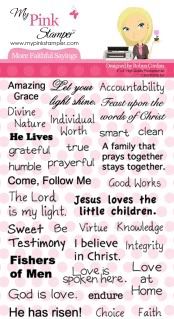 The clear sitckers on the notebook are from Deja Views - Faith & Inspiration.
For instructions and a video of how to make this style of Notebook with Pen, click HERE.